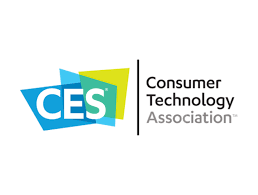 Kicking off this week in Las Vegas is the 51st annual Consumer Electronics Show (CES) – the biggest technology trade show in the world. Acting as a showcase for some of the most eagerly anticipated and awaited, and innovative developments in technology products to watch for over this coming year, CES 2019 runs from 8th – 11th January and will welcome over 150,000 gadget- and tech-loving attendees.
With some truly amazing start-up companies coming out of the East right now, we're excited to see what these Asian brands will be bringing to the show this year – some of these are even being highlighted in the Eureka Park so don't just visit their stands. Also, go to the Eureka Park to see what start-ups we may not have mentioned here:
Carnavicom (LVCC, South Hall 4 - 35329)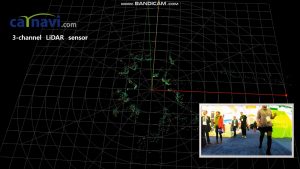 From South Korea, Carnavicom develops automobile electronics including vehicles navigation, blackbox(Dash cams) and Hi-pass systems for paying expressway tolls wirelessly as you drive past them, plus marine technology and V2X communications. While Carnavicom is making continuous efforts to produce more stable products as well as to concentrate on LiDAR sensor and WAVE communication OBU technical development, we hope to see more of its marine technology including the 35-ton mobile lifts for boat salvage operations.
GDU (LVCC, South Hall 2 – 25752)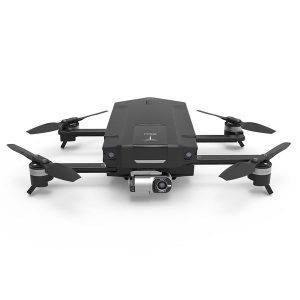 A Chinese drone manufacturer offlying UAVs. The company specialises in drone flight control, image stability, power system development and infrared image technology, creating the world's first foldable drone, which was nominated for a CES Innovation Award in 2016 and is widely available now via Amazon and other dealers. With a mission to grow industries by providing affordable and powerful professional drone solutions to businesses looking to unlock their true potential, we want to know, after developing a folding drone, what it intends to release on us this year for us to use in exploring the Mojave Desert.
Japan Tech Project (Sands, Hall G – 51653)
This Osaka-basedstart-up pavilion showcases a wide range of Japanese technologies and services that have been supported and organised by the Japan Tech Project (JTP) team and Osaka Chamber of Commerce. Essentially it is a chance offered by Japan Tech Project for Japanese companies with state-of-the-art technologies to stand on the world stage of CES where they might not have managed to do so on their own. From Cloud Services, fitness devices and other consumer technology to the smartest smart and connected home solutions, this one is going to be a treat for us – and every other visitor visiting to see what's happening in Japanese tech innovation and what's next for the world.
Pimax Technology (LVCC, South Hall 1 – 21826)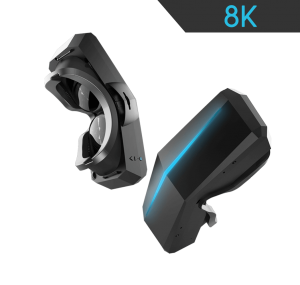 Pimax is a team of engineers and VR enthusiasts who are obsessed withthe beauty of mathematics and innovations, so got together to create the world's first 4K VR gaming headset, which was recognised as the best VR product at CES Asia in 2016. Pimax's upgrade – the 8K VR headset - was launched at the event in 2017 and starts shipping in just a few weeks, on 21st February, so we're expecting something bigger and better at this year's CES.
SAPCOSA (Sands, Hall G – 53322)
SAPCOSA is a South Korean company established in 2012 that specialises in location sharing applications through Gper, an independent device that collects location data through GPS to protect your family members and valuables. Available via Google Play and the like, SAPCOSA's Famy service enables users to check their family location histories, communicate with them, and receive alerts to their current location and when they are on the move. SPACOSA also provides real time locating system to enterprises so they can get precise real time location and saves logs automatically.
Seoul Robotics (Sands, Hall G – 53370)
Seoul Robotics creates the most advanced Lidar Vision Software for autonomous solutions, based on applying machine learning to 3D data in real time. This smart South Korean company aims to make robots intelligent with its deep learning-based 3D computer vision algorithm, so we are super excited to see if the team will have any of its self-driving technology or smart cities sensors on the stand.
Suhyuntech (Sands, Hall G - 53322)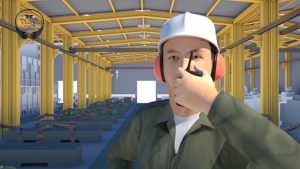 Suhyuntechis the developer of the smart voice earplug "ALLTALK". A totally new concept, this smart earplug is a personal safety device that enables easy communication between workers even when they're each wearing earplugs, thanks to the noise cancellation technology. Wearers can also use mobile phones while wearing these as the sound control algorithm detects and analyses surrounding noise to allow conversation while also offering protection against loud or sudden increases involume that could otherwise result in hearing loss.
PR support is essential for start-ups and established brands prior to, during and after events and Vitis PR can manage the entire process, allowing you to concentrate on your exhibition stands and demonstrations, to attract would-be customers and media to your stand. Learn more about event and trade show support we offer or contact us on info@vitispr.com