Got an iPhone 5? Then you probably want to keep it safe in an iPhone 5 case? But which one?
We took a look at some of the cases available on the market and these were our favourites:
SD Smart Stand Case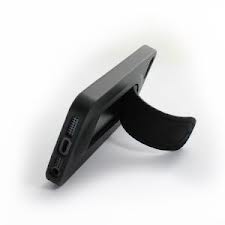 The SD Smart Stand Case has been designed specifically for the iPhone 5, so it fits perfectly with access to the ports and buttons without having to remove it from the case.   The downside is you do need to remove the case to plug in for charging.
The case is made from a slimline, durable material that wraps around the back protecting the back and sides without adding extra bulk and looks good too.
It comes with a build in stand that lets you watch movies or surf the net in comfort.
Cygnett AeroGrip Crystal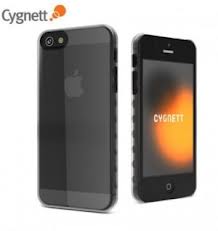 The Cygnett AeroGrip Crystal is a slimline case manufactured from flexible polycarbonate that is smooth and hardwearing with rounded edges to protect from impact damage.
Circular grips on the side allow better grip while the cuts outs allow easy access to all of the ports, controls and connectors. Simple to use, snap on design.
Incipio Kick Snap hard case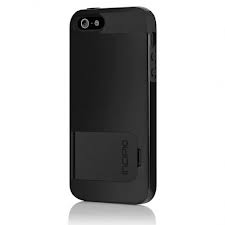 Designed specifically for the iPhone 5, the KickSnap case is a perfect fit, allowing complete access to the phone's screen, side buttons and the dock connector at the bottom.
It's ultra hard slimline shell provides great protection while preserving the look of the phone.
It also includes a kick stand for handsfree viewing which clips securely back into the case when not in use.
Aegis rubber hard shell case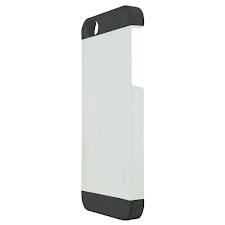 The Aegis Rubber Hard Shell is manufactured in a lightweight but tough plastic offering protection against knocks and drops from everyday use. The rubber hard shell also protects the back and corner edges.
The satin feel of the plastic is comfortable to hold while the functional design allows easy access to the screen and the feature ports and buttons.
Fusion frosted case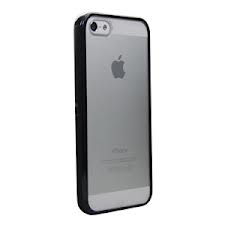 The Fusion Frosted Case is a slimline, lightweight design, providing excellent protection for the iphone 5. It includes cut outs for all the ports and also has a small lip over the front of the case offering extra protection if you drop it face first. The translucent frosted back allows you to see the back of the phone.
Belkin Grip Sheer Case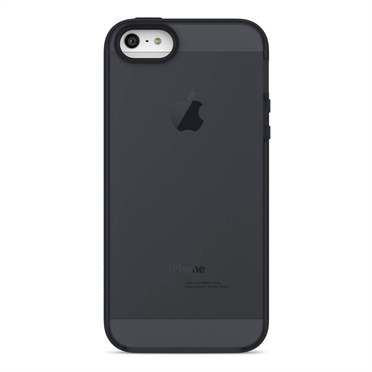 The Belkin Grip Sheer is a flexible, easy grip cover with a slimline design.
It provides a close fit for your phone while allowing easy access to all the ports and buttons including a camera lens cutout.
It comes with translucent colour options in four two-tone combinations (Blacktop/Glow, Blacktop/Hazard, Reflection/Gravel, and Purple Lightening/Fountain Blue).