Where does your electric vehicle business want to be seen? Well if you work in a B2B EV firm, I guess on EV news sites as well as many cleantech, automotive, energy, electronics and more. They are all great sources of information.
Below is a list of what we think are among the most influential and must-read EV publications that break news, cover business insights, articles, reviews, latest developments and products, and boast circulations (noted where availble) in their thousands. We're mainly looking at the UK here.
1. EV Charge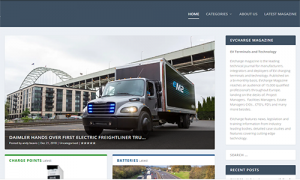 website: https://evchargemagazine.co.uk/
EVcharge magazine is the leading technical journal for manufacturers, integrators and deployers of EV charging terminals and technology. Published on a bi-monthly basis, EVcharge Magazine reaches an audience of 15,000 qualified professional's throughout Europe, landing on the desks of, Project Managers, Facilities Managers, Estate Managers CIOs , CTO's, FD's and many more besides.
EVcharge features news, legislation and training information from industry leading bodies, detailed case studies and features covering cutting edge technology.
.
2. Electrive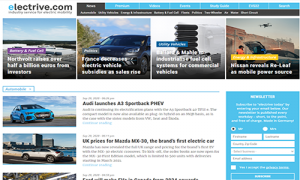 website: https://www.electrive.com/
Electrive is a news service for decision-makers in the electric mobility industry. The industry-facing website builds on the email briefing they publish every workday since 2013. Their mail-out and online service cover a wide range of relevant stories and developments in electric transport across Europe and beyond.
3. Inside EVs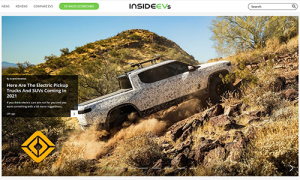 website: https://insideevs.com/
InsideEVs was created not only to publish the breaking news of the day about electric vehicles, but to dissect it, promote it, and, most importantly, examine the how, what, and why of electric vehicles.Today, that hard work and dedication to plug-in vehicles and infrastructure is demonstrated through InsideEVs' standing as the largest Internet property comprehensively covering electric vehicle news, as well as being the flagship property in the EV Network group of websites that are dedicated to the mass adoption of electric vehicles.
InsideEVs brings together some of the most knowledgeable, well-known insiders, as well as dozens of prominent contributors.
4. Green Car Reports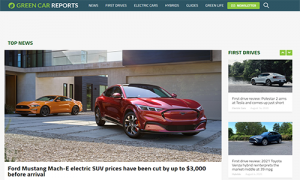 website: https://www.greencarreports.com/
Their mission at Green Car Reports is to help you decipher the rapidly changing world of "green" cars: hybrids, plug-in hybrids, electric vehicles, and everything in between! They report with an eye toward which green cars benefit the Earth...and which don't do as well.
Green Car Reports is truly passionate about green cars, and that passion shows in their comprehensive, up-to-the-minute coverage of the segment. They drive and review all green cars on the market, offer you advice and tips on going green, and keep green car enthusiasts in touch with the latest news and information they need to make an informed buying decision.
5. The Energyst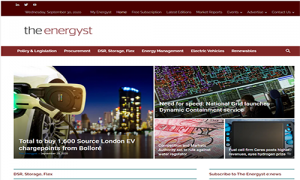 website: https://theenergyst.com/
Energyst Media was founded by The Energyst magazine Editor, Tim McManan-Smith, and Sales Director, Steve Swaine as a specialist publisher within the energy sector providing readers with news, information, knowledge and guidance in managing energy. Originally covering utility procurement, energy/water efficiency and flexibility, it has through new launches and acquisitions expanded to cover news in the power generation sector, critical site infrastructure and electric mobility.
6. Totally EV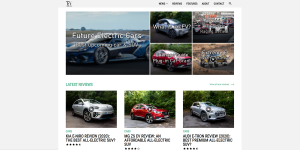 website:https://totallyev.net/
TotallyEV provides expertly written articles, interviews and reviews that span across a broad range of topics; the key focus is to provide unique, interesting and engaging content that surrounds all-electric and hybrid vehicles.
EVs are growing in popularity: from all-electric cars to hybrid planes. With ever-increasing pressure on local governments, councils and manufacturers to act on climate change, the world is rightfully moving toward a greener, more sustainable future. As such, the editorial team at TotallyEV aims to report on actualities that surround the topic of electrification – from government infrastructure to new vehicles that have embraced positive change.
7. Fleet News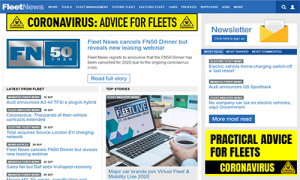 website: https://www.fleetnews.co.uk/
Fleet News claims to be the leading media brand for the fleet sector and associated industries.
Targeted at fleet decision makers within UK companies, Fleet News magazine is read by those responsible for managing more than 10 cars or light commercial vehicles.
8. Fleet Point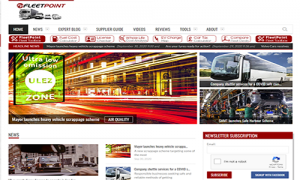 website: https://www.fleetpoint.org/
FleetPoint claims to be the UK's largest online-only fleet industry trade publication, receiving over 30,000 visitors every month and broadcasting a weekly roundup newsletter to more than 130,000 decision-makers.
The definitive source of news, information and jobs for UK car, van, HGV and bus fleet managers, FleetPoint was founded in June 2013 with one sole aim: to ensure professionals across the fleet industry are armed with the ultimate toolkit for their everyday activities.
9. Fleet World Group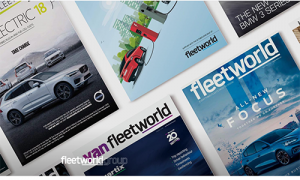 website: https://fleetworldmedia.co.uk/
Fleet World Group consists of Fleet World, Van Fleet World, EV Fleet World & International Fleet World magazines, together with a wide range of printed magazines, electronic magazines, websites, events and other fleet communications.
They provide a number of ways to help businesses reach senior-level decision makers.
The company was established in 1998 and has built a reputation for delivering high quality products and services aimed at senior level fleet decision makers, both in the UK and around the world.
10. Edie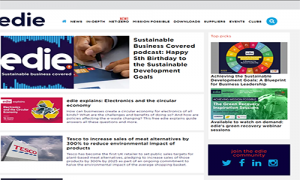 website: https://www.edie.net/
Edie is an industry-leading, purpose-driven business media brand that empowers sustainability, energy and environmental professionals of all levels to make business more sustainable through award-winning content and events.