There are a lot of free tools out there to track hashtags or determine which hashtags to use. We've listed a few here, and also shown below and example of Talkwalker and Hashtagify in use for really basic functions. If you pay, then you'll get a lot more functionality.
TALKWALKER – https://www.talkwalker.com/hashtag-tracking
HASHTAGIFY – http://hashtagify.me/
RITETAG – https://ritetag.com/
TAGBOARD – https://tagboard.com/
HASHTAGS – https://www.hashtags.org/
TWUBS – twubs.com/
TOPSY – http://topsy.com/
TWEETREACH – https://tweetreach.com/
HASHTRACKING – https://www.hashtracking.com/
TWEETBINDER – https://www.tweetbinder.com/
TWEETCHAT – http://www.tweetchat.com/
As a quick example, we checked out top 10 hashtags related to #seis through hashtagify.me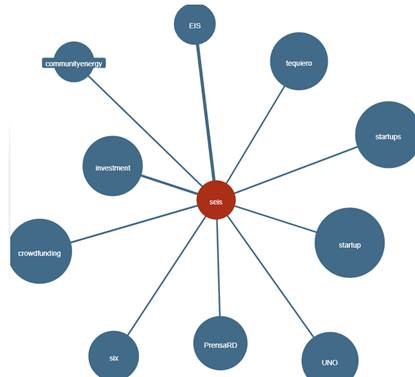 Then went to Talkwaker to see how related hashtags stacked up and this is what we found. Unfortunately SEIS figures were pretty much zero across the board, so we looked at.
#Investment

#robotics (this is the field we were looking at, so we tested that out too)

We also looked at #connected home and found relatively poor results.

This was especially true when compared with #IoT, though of course this term is catch all, so combining hashtags is recommended.

We favoured #smart home over #connected home above as results are higher.

You can find influencers with these tools, get suggestions for new hashtags and much more, so enjoy.