We love the smart home at Vitis PR. We have  PR and SEO clients who are heavily invested in the Internet of Things sector, and let's just say, that the devices that are coming out to make our lives easier get us all excited.
So we decided to do a round up of relatively new devices, out this year, that are very cool.
August Smart Lock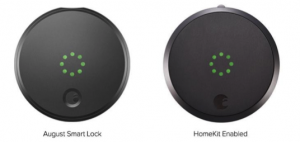 Never copy a key again; create virtual keys for family and guests and choose to grant access for a few weeks, a few hours, a few minutes, or even specific dates and times.
August Smart Lock auto-locks behind you for peace of mind and automatically unlocks as you approach.
A 24/7 activity log tracks who enters and exits your home. And with unique keys for each user, you'll always know who opens your door and when.
August Smart Lock works with the free August Home app to create keys, grant access, view the activity log, and more, available for Android™ and iOS®.
Website: http://august.com/products/august-smart lock/
Price: US $349.98 (Approximately £286.96)
**Price set from Ebay website.
Amazon Echo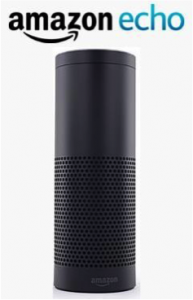 Amazon Echo is a smart speaker. The device consists of a 9.25-inch (23.5 cm) tall cylinder speaker with a seven-piece microphone array.
The device is capable of voice interaction, music playback, making to-do lists, setting alarms, streaming podcasts, playing audiobooks, and providing weather, traffic and other real time information. It can also control several smart devices using itself as a home automation hub.
Website: https://www.amazon.co.uk/Amazon-SK705DI-Echo- Black/dp/B01GAGVIE4/ref=sr_1_1?ie=UTF8&qid=1476730014&sr=8- 1&keywords=amazon+echo
Price: £149.99
Men's UA SpeedForm Gemini 2.1 Night Record-Equipped Running Shoes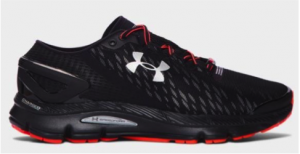 UA Record-equipped technology tracks and stores virtually every running metric with deadly accuracy so you know exactly what you need to get better. Innovative UA SpeedForm technology delivers an unprecedented precision fit for unrivalled comfort and no distractions.
Website: http://www.underarmour.co.uk/
Price: £130.00
Ellipse – A Smarter Bike Lock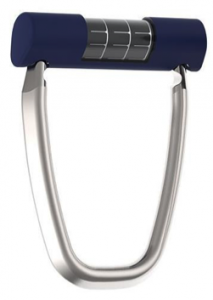 Ellipse is a smart bike lock that connects to your smartphone to provide keyless entry, theft detection, crash alerts and more. Now you can unlock your bike with your smartphone, get an alert if someone is trying to steal your bike, send a text to your family if you're in an accident, and even share your bike with your trusted network.
Ellipse (formerly Skylock) has a capacitive touch interface to unlock your bike in case your phone dies. A clever use of LEDs provides visual feedback when you need it most.
A built-in solar panel recharges the battery. 12 hours of sunlight will provide enough power for 6 months.
Website: https://www.lattis.io/
Price: $199
Philips Hue White Starter Kit A60 E27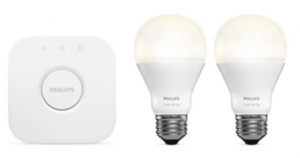 The Philips Hue White Starter Kit lets you create a customised lighting environment in your home from virtually anywhere. Control your Hue white system wirelessly from your iPhone, iPad or iPhone touch. Simply download the Philips Hue app to start creating unique light settings that match your activity or mood. This starter kit contains two Hue light bulbs and the Hue bridge.
Connect the Hue bridge to your Wi-Fi and control up to 50 Hue bulbs simultaneously via the Hue app on your Apple iOS device. Hue light bulbs use five times less power than traditional halogen lights, making them an eco-friendly option.
Website: http://www.apple.com/uk/
Price: £59.95
If you are developing smart home products, or want to promote your IoT or M2M services, please get in touch.