The CES (Consumer Electronics Show) is an internationally distinguished trade show featuring new and exciting electronic and technology products. It is arguably the biggest technology show attracting major companies and professionals from all over the world, companies such as Sony, Samsung and Intel all attend the trade show to exhibit their latest innovative products. Although not open to the public, we had an office vote and these are what we think are the freshest and niftiest products highlighted at the show that you won't want to miss out on.
Release date: Pre order now
Price: £159.99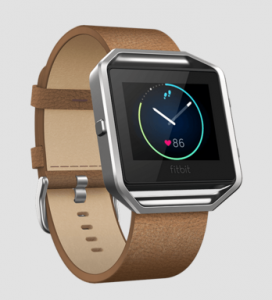 Fitbit took the world by storm in 2011, and it hasn't stopped there. Introducing the new Fitbit Blaze, which features a slim design with interchangeable frames, to suit every unique wearer. It is much more stylist than the original Fitbits and has added features such as PurePulse Heart Rate, connected GPS, on screen workouts and colour touchscreen.
Parrot Disco Drone: camera / filming 
Release date: Summer 2016
Price: TBC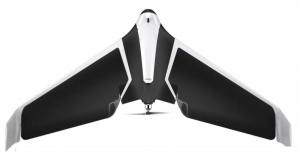 Drones are having their moment, and at this year's CES show Parrot showed off their extremely impressive newest addition, the Parrot Disco Drone. The camera uses an ultra wide 180-degree fish eye lens – which lets users selectively pan around the image for the view that they want. It weighs less than 1.5 pounds, has a 45 minute battery life and can reach speeds of up to 50mph.
Release Date: Pre order now – Expected June 2016
Price: £60 – £75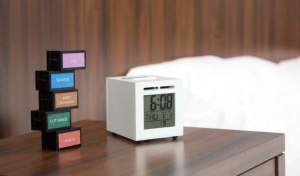 Everyone at some point in their life has pressed the 'snooze' button more times than they should, and been late for work. This new alarm clock could be exactly what you need, the Sensorwake alarm clock plays to your weakness and diffuses the scent of your choice at the time you want to wake up. Whether it be the smell of coffee, eggs, fresh croissants or even money, you can choose whatever you like by popping a cartridge in at the top of the clock.
Release date: TBC
Price: TBC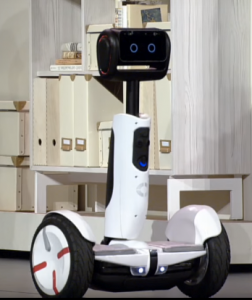 Segway and Intel have teamed up to create your own personal robot butler, which can also be used as a personal transporter when out and about. The robot can recognize your voice commands, has an internet connected camera, and has retractable arms which can lift small objects. And if that's not enough, it can even answer your door and show you who is there with its front facing camera, the camera also doubles up as a surveillance camera when you are not at home.
Release Date: Spring 2016
Price: £3,370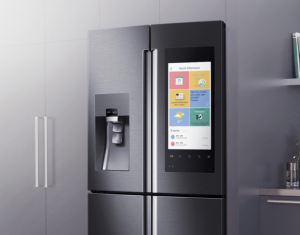 Potentially this could be the most sought after kitchen appliance on every family's want list. The Family Hub fridge has a 21.5 inch HD touchscreen display with stereo speakers, the screen can interact with your mobile device, so you can send photos to it, set up an interactive family calendar or even show recipes to follow. Not only that but it contains an interior camera which means you don't even have to open it to see inside, the interior camera also takes photos of the inside of your fridge every time you shut the door and sends them to your phone, so food shopping will never have been easier.
So that's a round up of what we thought the top five products were at this years CES show. Will any of these be on next year's Christmas list?