Where does your business want to be seen? Well if you're in a technology business that is B2B, I guess on business technology news sites, which are a great source of information.
Below is a list of what we think are among the most influential and must-read tech publications that break news, cover business insights, articles, reviews, latest developments and products, and boast circulations (noted below) in their millions.
1.Fast Company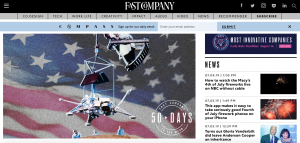 Website: https://www.fastcompany.com/ 
Fast Company claimes to be the world's leading business media brand, with an editorial focus on innovation in technology, leadership, world-changing ideas, creativity, and design. Written for and about the most progressive business leaders, Fast Company inspires readers to think expansively, lead with purpose, embrace change, and shape the future of business. Circulation: 14 million.
2.WSJ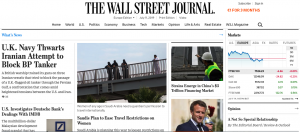 Website: https://www.wsj.com/
The Wall Street Journal is a daily business and financial newspaper edited in New York City and sold throughout the United States. Other daily editions include The Asian Wall Street Journal, edited in Hong Kong, and The Wall Street Journal Europe, edited in Brussels. Circulation: 61 million.
3. Business Insider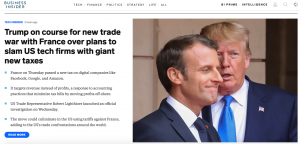 Website: https://www.businessinsider.com/
Business Insider is a fast-growing business site with deep financial, media, tech, and other industry verticals. Launched in 2007 by former top-ranked Wall Street analyst Henry Blodget and DoubleClick executives Dwight Merriman and Kevin Ryan, the site claims to be the largest business news site on the web. Business Insider was acquired by German media company Axel Springer SE in September 2015. Circulation: 187 million.
4. Forbes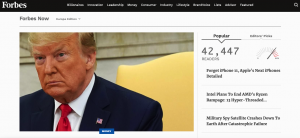 Website: https://www.forbes.com/ 
Forbes Media is a global media, branding and technology company, with a focus on news and information about the business, investing, technology, entrepreneurship, leadership and affluent lifestyles. Circulation: 100 million.
5. MIT Tech Review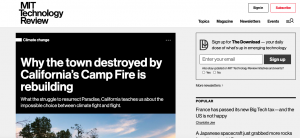 Website: https://www.technologyreview.com/
The mission of MIT Technology Review is to bring about better-informed and more conscious decisions about technology through authoritative, influential, and trustworthy journalism. Founded at the Massachusetts Institute of Technology in 1899, MIT Technology Review derives its authority from the world's foremost technology institution and from editor's deep technical knowledge, capacity to see technologies in their broadest context, and unequaled access to leading innovators and researchers. Circulation: 4 million.
6.New York Times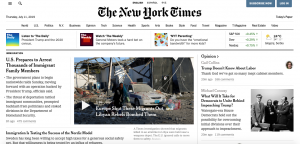 Website: https://www.nytimes.com/
Their site says: we create our journalism in pursuit of the truth, without fear or favor. Our substantive reporting, which we are honored to have had recognized by our peers, covers a broad range of topics — from far-reaching investigative work to our innovative storytelling — that speak to the world. Circulation: 278 million.
7. Washington Post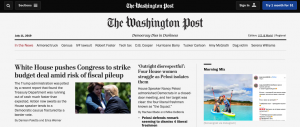 Website: https://www.washingtonpost.com/
The Washington Post delivers breaking news and commentary on the issues that affect the future of our nation. Circulation: 158 million.
8. Reuters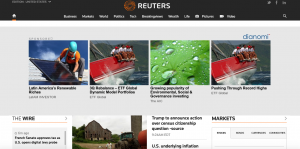 Website: https://www.reuters.com/ 
9.Bloomberg News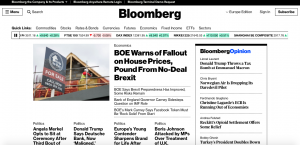 Website: https://www.bloomberg.com
Bloomberg unleashes the power of information and technology to organize, understand, and improve our world. 325,000+ global customers rely on us to deliver accurate, real-time business and market-moving information that helps them make critical financial decisions. Bringing clarity to a complex world is its purpose. Circulation: 75 million.
10. CNBC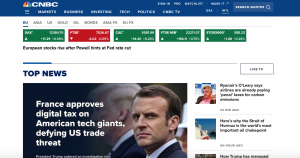 Website: https://www.cnbc.com/world/
CNBC International ensures no matter where you are you can keep up to date with the latest breaking business and financial news.
With international headquarters in London and Singapore, we provide you with the perfect 24-hour global business briefing. From the start of trading in Asia, through the Closing Bell on Wall Street, our fast-paced, hard-hitting business coverage makes CNBC essential viewing for any senior business leader. Circulation: 91 million.
Circulations gathered from SimilarWeb.
If you want to see your company or product name in business publications, please get in touch and we'll see how we can help you.